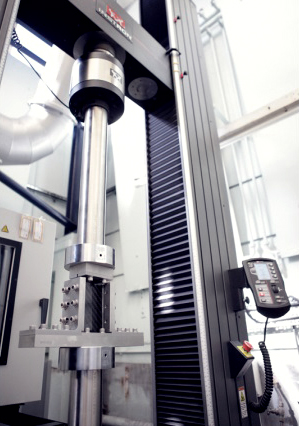 NCCEF is the commercial arm of the Northwest Composites Centre in the Department of Materials at the University of Manchester and works with all major primes and Tier 1 and 2 suppliers. The facility has been created with significant investment from the North West Development Agency and The University of Manchester totalling over £8m. The creation of the centre was sponsored by the North West Science Council and the North West Aerospace Alliance. Operating across the spectrum of Technology Readiness Levels, from applied research to routine production testing, the NCCEF facilitates a two way flow of knowledge between industry and academia, streamlining the process by which companies innovate with and deliver new composite products.
NCCEF provides:
Transition from metals to composites
Data for qualifying parts/processes/repair strategies
Analytical data to develop new products
Consultancy, technology transfer, research and development
Leading capabilities include:
Carbon fibre weaving and braiding for complex 3D structures
Low cost out-of-autoclave processing
Extensive non-destructive evaluation (NDE) and mechanical testing suites
As well as providing data, expertise and advice, NCCEF's applied research reduces the testing time to bring new products to market. It serves both large companies who may have extensive internal resources and also smaller companies who need access to independent and knowledgeable external resources to support the research and development needed to expand their product portfolio; improve their products and enter new markets.
NCCEF in national context
The NCCEF mission is to provide high quality UKAS-accredited testing services, consultancy and training in composites materials to industry (Aerospace, Automotive, oil and gas, marine and wind energy) and to other UK Composites Centres of Excellence. NCCEF is housed at The Northwest Composites Centre of The University of Manchester.
UK Composites Centres of Excellence
AMRC - Advanced Manufacturing Research Centre
GKN Aerospace
NIACE - Northern Ireland Advanced Composites and Engineering Centre
NCC - National Composites Centre
NCCEF – Part of The Northwest Composites Centre
TWI - The Welding Institute
WCC- Welsh Composites Centre
▲ Up to the top