Testing and qualification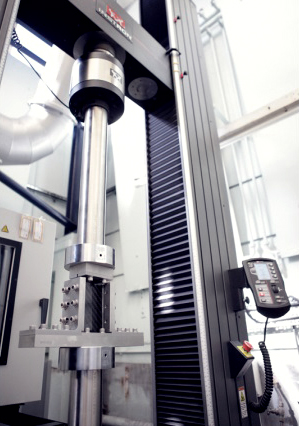 NCCEF focuses on the testing and evaluation of coupons, elements, details, sub-components and some small full-scale components. This includes:
Basic production testing
Manufacturing process equivalence testing and certification
Verification of third party data
Product performance certification
Process evaluation and certification
One stop shop certification
Testing for database development is focused on coupon samples where currently huge amounts of data are required to produce design allowables as part of a building-block approach. The ability to test under different environmental conditions with pre-conditioning is crucial in satisfying international agency regulations. Non-destructive testing is serviced by employing traditional methods alongside newer and more advanced inspection techniques, including real time structural health monitoring (SHM).
▲ Up to the top